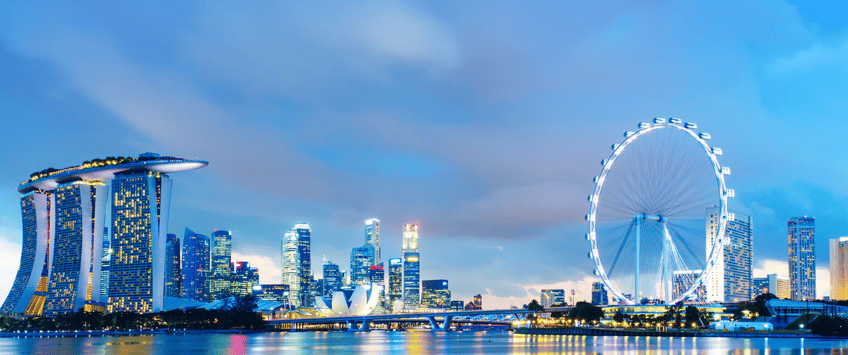 Expeditors has served as a customs broker in the South Asia region for over 30 years. We deliver a compliant, consistent, knowledge-based approach for all customers. As a licensed customs broker, we assist importers and exporters in the customs declaration process, including associated government agency clearance, preparation of required documentation, calculation of duties and other taxes on behalf of the importer, and arrangement of inspections required by various governmental agencies. We also offer delivery services to final destination after customs clearance.
Expeditors offers global customs brokerage services, including providing declaration data, vendor discrepancy management, cargo release management, and declaration status and document visibility. We have established a presence in Australia, Indonesia, Malaysia, New Zealand, Philippines, Vietnam, Thailand, and Singapore. Learn more about our services specific to each country below.
Australia
Established in 1988, Expeditors Australia offers customs brokerage services in Sydney, Melbourne, Brisbane, Perth, and Adelaide. Our program benefits include but are not limited to professional knowledge in customs and compliance process, automated tools and applications, and consistent global controls and governance service delivery. Download our Australia customs brokerage flyer to learn more.
Indonesia
Established in 1990, Expeditors Indonesia has teams of in-house and approved third-party brokers that support our two offices in Jakarta and Surabaya, and coverage in Balikpapan, Medan, Palembang, and Makassar. We have expertise in a global service provider management program, electronic document management system, and timely, robust, and transparent transactions. Download our Indonesia customs brokerage flyer to learn more.
Malaysia
Expeditors Malaysia offers customs brokerage services in Johor Bahru, Kuala Lumpur, and Penang. We support a variety of program benefits, such as customer service by dashboard visibility and customized reports, post-clearance services, and data and analytics used in compliance monitoring. Download our Malaysia customs brokerage flyer to learn more.
New Zealand
Expeditors New Zealand started in 1989 providing in-house customs brokerage services. We have seven licensed brokers and five dedicated Customs employees that support a number of customs services, including exception reporting, pre-shipment reviews to identify discrepencies, and government agency clearance services. Download our New Zealand customs brokerage flyer to learn more.
Philippines
Expeditors Philippines has a main office in Manila and three satellite offices in Clark, Cebu and Subic, and provide brokerage services through close collaborative partnerships with third-party brokers and in-house certified brokers and experts. We offer a range of services, such as all types of entries including Super Green Lane (SGL) and Philippines Economic Zone Authority (PEZA) clearances, importer registration services with Bureau of Customs, and regular customs market updates. Download our Philippines customs brokerage flyer to learn more.
Expeditors Vietnam offers customs brokerage services in Da Nang, Ho Chih Minh City and Hanoi. We provide in-house brokerage services with dedicated brokerage employees and fully use E-Customs by the Vietnam Automated Cargo Clearance System. We offer a range of benefits, such as accepting all types of entries including temporary imports, re-imports, and used goods, global parts and SKU management, and exception reporting. Download our Vietnam customs brokerage flyer to learn more.
Expeditors Thailand offers customs brokerage services through a combination of in-house brokers and third-party brokers. Currently, our program benefits include a variety of services, including value-adds such as refund and query resolution guidance, centralized escalation to show consistency across ports, and all types of entries, including temporary imports, re-imports, and used goods. Download our Thailand customs brokerage flyer to learn more.
Expeditors Singapore offers customs brokerage services since October 2013. We processed over 145,000 declarations in 2022, a secure trade partnership plus certification since 2015, and have been CEIV pharma certified since 2017. We have strong government relationships and ongoing outreach opportunities. Download our Singapore customs brokerage flyer to learn more.
This network allows us to leverage our local knowledge and expertise to support customer supply chain requirements through efficient customs clearance and effective regulatory compliance. Using our globally standardized processes and procedures paired with our local knowledge results in timely, accurate, and compliant customs submissions. Listen to our Global Customs in South Asia podcast to learn more about our capabilities.