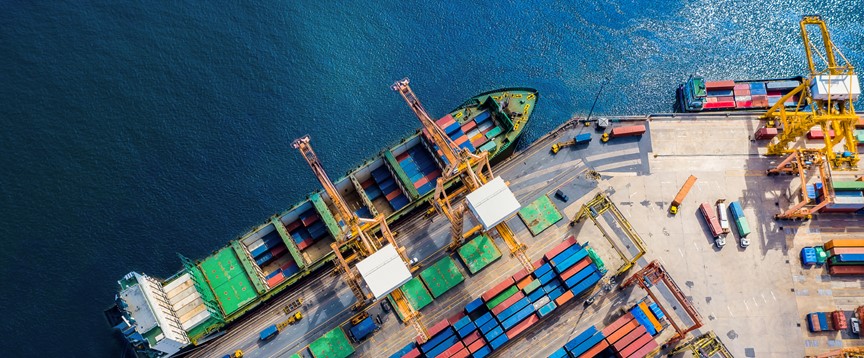 Typically, companies buy ocean transportation directly from a carrier or a NVOCC and then negotiate the service between points – port to port, port to door, door to port, etc. It is then decided how much control the carrier will have of the process and how much the company wants to manage with their staff.
Which, in an ideal world, sounds great! Until something goes awry.
Sometimes containers do not arrive when expected, and orders or manufacturing cannot be fulfilled. If you have a fixed staffing level to unload containers at your arrival point, but containers arrive with no standard cadence - some days you get none, other days you get double what you can handle. What does that mean for your labor costs?
You expect your drayage carrier to show up with the container you expect, and to depart with the right empty container to stop the storage clock, but then you get surprised with additional storage bills. You had a great logistics plan, but you cannot corral all the players to make reality match your plan.
This is where Delivery Management comes in. Expeditors offers a managed solution to track and plan container deliveries (inbound to receiving or outbound to export ports). It's not doing the actual drayage – although we can provide that, too – but managing the multiple parties and fragmented data that are critical to predictable delivery.
There are lots of SaaS (software as a service) solutions out there, but when you buy software, you still have to operate it and do your own exception management.
That's not what we do.
We believe in active management because software cannot call a trucker and sort out an issue or work with an ocean terminal to navigate peak periods. Delivery Management is people, process, and technology, working together to create the right delivery outcomes.
Our trained and experienced logistics people work with you to constantly analyze, tweak, and evolve requirements in your business around container deliveries. Then we build practical and effective processes to meet those needs. Finally, we lean on our technology and existing carrier connections to automate these processes. And if something goes wrong, we actively engage to correct it.
With Expeditors Delivery Management, you get a team attuned to your requirements, needs, and goals. Our customers save thousands, hundreds of thousands, and some even millions of dollars or euros by avoiding detention and demurrage costs.
They save on needing staff assigned to manage the chaos. They get regular delivery volumes that they can plan for... They get greater predictability at a critical point in their supply chain – that final delivery of a container that started on the other side of the world.
Work with a partner who knows how cargo and data move, and knows the options to get around or plan through disruption. Lean on our experience and knowledge in managing millions of containers per year.