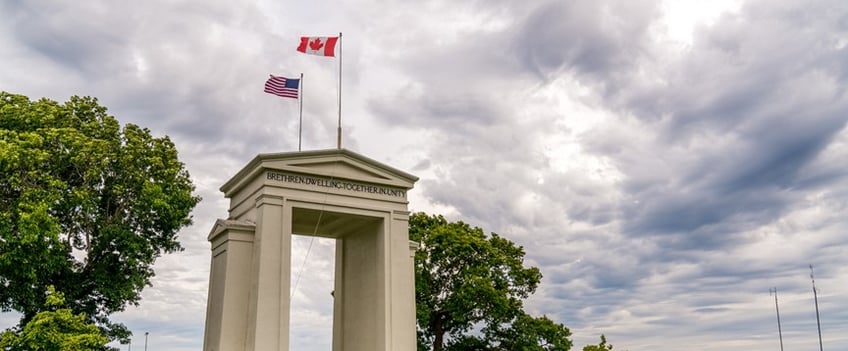 As a Canadian company striving to service U.S. customers, or as a U.S. company seeking access to the Canadian market, do you struggle to find the right partner for transportation, customs clearance, and warehousing? Do you have the right partner to build a cohesive cross-border program that balances cost and compliance?
When working to expand your business into the U.S. or Canada, it can be beneficial to have a logistics partner located just across the border. Check out these three benefits:
Proximity to your customers
For Canadian exporters who want to be in close proximity to their U.S. customers, or U.S. companies looking to access the Canadian market, Buffalo, New York – just a few hours drive from the Greater Toronto Area - is an ideal location. You will get to know your representatives personally, and you will have your goods close by when you want to do product quality or inventory checks.
Being close to your provider means having local customer service and local expertise.
Potential for cost reduction
For U.S. companies looking to hold inventories near the Greater Toronto Area, Western New York is, on average, a lower-cost market with excellent transportation and warehousing infrastructure. All of the Greater Toronto Area can be reached the same day or the next day from our Buffalo, NY warehouse.
Local knowledge and expertise
When dealing with cross-border trade, it can be helpful to have a partner that knows how to maneuver the unique market conditions and can keep your freight moving.
Expeditors specializes in developing cross-border programs for Canadian companies selling to the U.S. market. Local experience and care, with the support of a global network, offer a powerful platform for you to grow your business.
If you are a Canadian company looking to gain an advantage in the U.S. market, or a U.S. company seeking a more cost-effective way to access to the Canadian market, reach out to us to start the conversation about becoming partners.
Some of the services we offer at our Buffalo, NY location are:
Customs Brokerage
Cross-Dock
Warehousing
Truck Freight
Air Freight
Ocean Freight