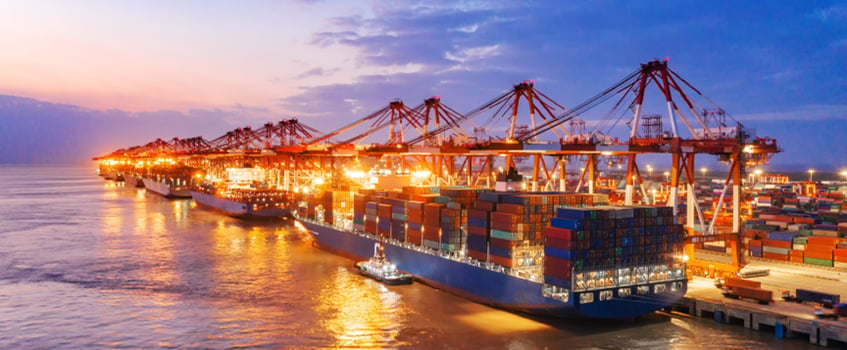 Capacity and equipment continue to be strained so far in 2021, and delays could grow as we approach the Lunar New Year holidays. To mitigate disruptions, we have five tips to help companies keep their supply chain running smoothly.
Forecasting and planning: The primary thing companies can do to keep their supply chain moving is to develop accurate volume forecasts as many weeks in advance as possible. Booking early gives you the best opportunity to secure the space you need exactly when you need it. Consider what cargo needs to ship, when it will be ready, where it needs to go, and when it needs to arrive. Once you know what this forecast looks like, book!
Consider multiple and alternative routes: As some ports face more congestion than others, look for alternative routing for your shipments. Ensure you have multiple routings established by comparing the transit times and rates for all the different services available. This will allow you to have the best options when you need them.
Adjust lead times: When ports are congested, and vessels have to wait outside the terminals for days, transit times are stretched. It is important to accommodate for these potential delays and extended transits.

The same goes for air transportation. As an example, a majority of airports in China are currently implementing stricter rules for COVID-19 prevention. At the time of writing, drivers and terminal operators are required to provide negative test results (issued within seven days of entering the terminal), and equipment and cargo are required to be disinfected. Prolonged transit times can be expected as demand increases.
Identify and expedite critical shipments: For time-sensitive orders that need to reach their destination at a specific date and time, consider using an expedited service. For ocean service, we offer fast shipping solutions for both FCL and LCL cargo. Most notably, the LCX Platinum service from Asia to the United States delivers quick transit and a single day of dwell time. We also have LCL Express solutions for many ports throughout Asia.

If your company requires even more speed, we offer airfreight services that include part or full air charters. An additional air solution is Expeditors Premium Capacity (EPC), which helps shippers avoid long dwell times at major airports.
Communication: To keep your supply chain running smoothly, internal and external communication on all levels is essential. Ensure your internal team is consistently assessing the status of your cargo and proactively making adjustments if necessary. Also, be sure that your service providers are providing the most timely and accurate details possible.
Market conditions are unpredictable, and services vary by location. Engage your local Expeditors representative for a tailored solution to fit your needs.