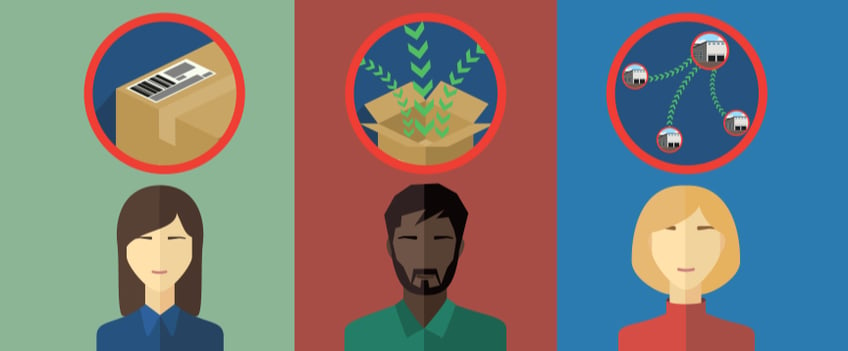 In today's complex world of retail, meeting consumer demand requires merchandise to be delivered faster and to many locations. If you don't act quickly or have your product where it needs to be, you'll risk losing sales, and worse, customers. In addition to that, you have to manage minimum order quantities, damaged products, and sourcing from multiple vendors.
Today we'll be going over the biggest pain points when it comes to fulfilling your customers' orders and how to keep them purchasing from your brand over and over again with Upstream Fulfillment. Here's what we'll be taking a look at:
Reducing lead times and cost to distribute your products
Simplifying your customers' order fulfillment experience
Managing minimum order quantities (MOQs)
If you missed last week's blog in our Upstream Fulfillment FAQ series, be sure to check it out here.
How can we reduce our lead times and cost to distribute products to our global customers and multiple delivery points? Fulfilling orders from our DC incurs too much lead time and unnecessary transportation costs.


Customer demands are requiring the product to be delivered much faster than ever before. Lean inventory levels and production plans both require shorter and more predictable lead times. Using a broad vendor base means assembling order items sourced across divergent vendors and locations. Fulfilling these orders requires receiving the products in your DC network so that you can assemble, consolidate, and re-export orders to their ultimate consumption point.

Our Upstream Fulfillment program positions inventory and consolidation processes close to the point of production to attain shorter and more predictable lead times while also creating capacity in your own local DCs. The process enables product inventory to be received from different sourcing points into one location that directly fulfills customer orders, providing a simplified customer experience for distributors, franchise partners, and other recipients. They receive the products ordered in their hands faster, and you avoid unnecessary transportation costs to assemble the orders in your own DC network.

Upstream Fulfillment provides a single supply chain control point to receive and validate vendor PO releases, consolidate orders for end customers, and manage the invoice exchange from factory invoice to customer sales pricing. This model may be managed under a pre-allocated, cross-dock, or unallocated inventory model. When ready, the completed order can be turned over or shipped to the customer.

Our vendors have Minimum Order Quantities (MOQs) that we, in turn, impose on our customers, result in many customers purchasing only a small subset of our catalog assortment. How can we entice our customers to purchase a broader range of products while not saddling them with more inventory than they desire?

Expanding your potential market for sales and developing deeper relationships with one's customers often involves exposing them more deeply in your product offering. If customers have access only to a small number of your available products, the brand connection may remain limited and, by extension, your sales penetration and growth are muted.

Upstream Fulfillment provides the opportunity to aggregate demand across customers and channels and issues individual POs to vendors. This relieves your vendors' need for back-to-back POs and the associated MOQ constraints that are passed to your customers. You enable your customers to purchase smaller quantities and a wider assortment of each product, which allows them to offer a wider range of products, maximize their available purchasing power, expose their consumers to the full brand, satisfy unmet demand, and create additional re-orders.



We have multiple regional DCs across the world and long PO lead times that require me to make inventory allocation decisions many months before I have firm demand forecasts per regional DC. How can I delay the inventory allocation process until after the product has been released from the factory and my demand forecasts for regional inventory requirements are known better?


Changes in schedules, variations in service levels, and imprecise and shifting demand signals often lead companies to make inventory allocation decisions before customer forecast and actual demand is well known. This places immense pressure on cash flow and balancing inventory to meet any future change in demand leading to poor order fill rates and excessive costs.

Our Upstream Fulfillment program accounts for these setbacks by allowing the preparation of orders to be completed later and closer to the vendor producing the product, often including customization and repackaging with direct fulfillment to the final customer. This avoids the need to store inventory 'just-in-case' and excessive transportation costs.
Your customers have unique delivery requirements and are seeking the lowest cost, simplified, and responsive fulfillment model from you. Enabling fulfillment close to the points of production enables you to reduce their cost, simplify their deliveries, while also reducing your inventory exposure.
If you've been finding this Upstream Fulfillment FAQ series helpful, next week we'll be featuring our last post in this series. We'll give you the rundown on how you can avoid logistics inefficiencies in your supply chain with Upstream Fulfillment.