As 2020 is coming to a close, we wanted to wrap things up with our top five Horizon Blog posts of the year. Take a look below for industry updates and information in freight forwarding and supply chain to make the most informed decisions as you prepare for the new year.
We continue to follow the coronavirus outbreak in China and the resulting interruptions to supply chains and transportation closely. The situation is fluid. The government and states have extended the Lunar New Year holiday, and the transmission of the virus continues to spread. As a result, there are many factors that could contribute to this dynamic situation.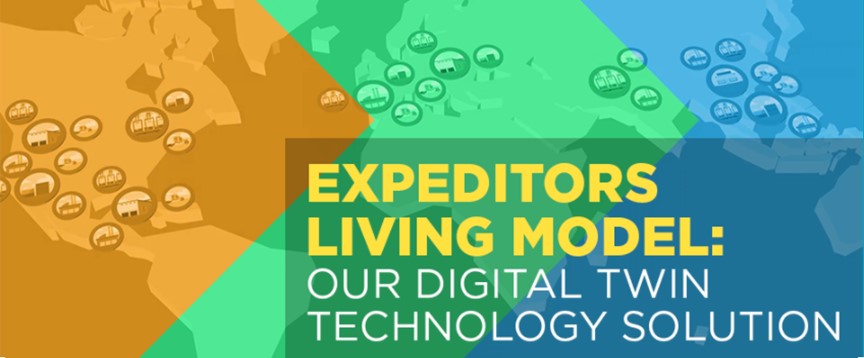 Digital Twin technology has been receiving a lot of buzz lately, appearing on the Gartner Hype Cycle for Manufacturing in 2018, and on the Supply Chain Planning Hype Cycle in late 2019. It was featured as one of Gartner's Top Ten Strategic Technology Trends in 2019 and is a common, desired outcome of Hyperautomation – one of the Top Ten Trends in 2020.
The impact of the evolving developments of the novel coronavirus (2019-nCoV) on global logistics and supply chains is very dynamic, uncertain, and complex.
Due to low passenger demand and government-imposed restrictions, a significant number of passenger flights in, out, and within China have been canceled. Depending on the operator and situation, future operations may be suspended for anywhere from a week to ten days to potentially as long as early April.


If your business ships goods using ocean freight, you no doubt understand the difference between a Full Container Load (FCL) and Less than Container Load (LCL). [Need a refresher? Watch our Understanding LCL video.]
You might even know we offer more than one LCL service level – but, do you know the best option for your desired transit time and budget?
Every international shipment involves multiple steps, costs, changes in ownership, and risks for both importers and exporters. Navigating these variables is a critical part of supply chain management. If it is uncertain which party is contracting transportation or providing insurance, for instance, a shipment could be delayed, damaged, or lost without a clear indication of responsibility.