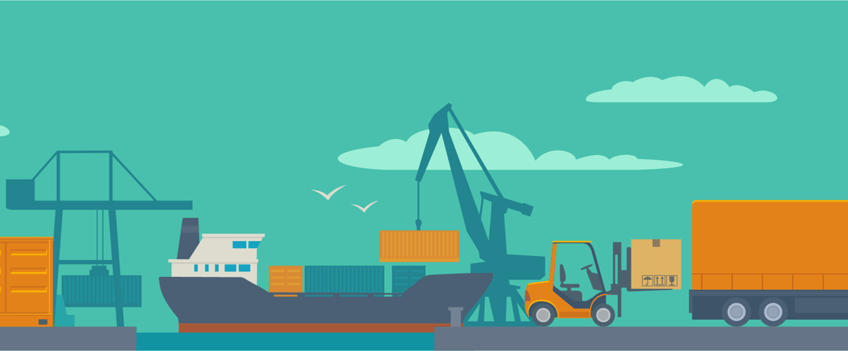 This week our guest blogger is from Expeditors Cargo Insurance Brokers (ECIB). ECIB provides supply chain risk management solutions tailored to the specific needs of its clients, leveraging its background in logistics and hands-on approach to claim subrogation to provide access to lower rates and broader insurance coverage. ECIB is a wholly owned subsidiary of Expeditors International of Washington, Inc. It is headquartered in Seattle, Washington, with employees located throughout the U.S., Mexico, Europe, Australia, and the Middle East.
We have officially entered a new year and a new decade. While many individuals make personal resolutions to improve their well-being in the upcoming year, it is also important for businesses to review their operation to ensure they are strategically and organizationally aligned with the current global market. When it comes to managing the risk and safety of your supply chain, here are a few quick tips and reminders on what to look out for:
Review your coverage

In the current political climate, we are seeing drastic changes to tariff rates on imported goods. Many companies are paying considerably higher duties and taxes, or have shifted their sourcing to other countries. Either way, it is important to check if your cargo insurance policy covers the additional values or transit lanes.


Review Incoterms® updates

The International Chamber of Commerce (ICC) published a new version of Incoterms® for use starting January 1, 2020. There are two primary changes that could affect the transfer of risk and responsibility on your shipments. Check out our whitepaper for more details.


Review your claims process

Effective December 28, 2019, the liability limitation for international air cargo governed by the Montreal Convention was increased from 19 SDR to 22 SDR per kilo. Depending on your volumes, this may have a significant impact on your recoveries.


Review your service providers

Regular meetings and site visits with your service providers is vital to ensuring your cargo is in good hands. An annual audit and discussion will help you and your service partners identify what went right, what may have gone wrong, and if any adjustments are necessary.
In this day and age, our surroundings are evolving faster than ever. A regular review of your organization's risk management strategy will help you stay on top of the changes, avoid unforeseen challenges, and position yourself for success.
Is your business prepared for the new year? It is never too late to make sure you are covered! Contact an ECIB representative today.