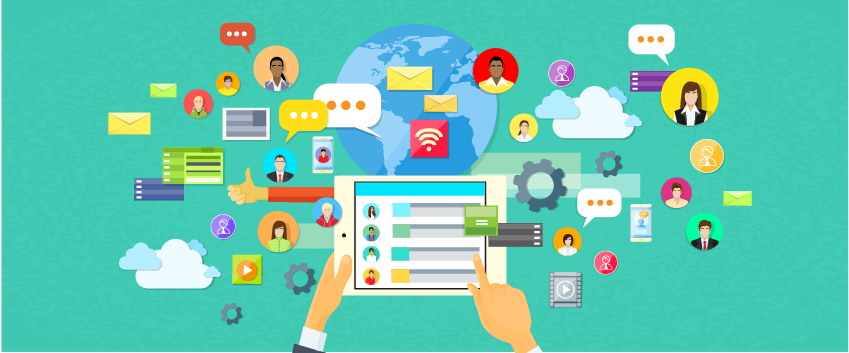 It's hard to read an article about supply chains and not see the word "collaboration" used throughout.
For some, the term simply means getting along with the many trading partners across a supply chain. Others might prefer to think of collaboration as one of the pillars of a well-planned and operationally "perfect" supply chain. Each definition has plenty of merit, but the inherent value of each collaboration model is very different.
For example, while supply chain operations tend to be smoother when everyone gets along, it's difficult to identify significant economic value in this level of collaboration. By contrast, richer levels of collaboration tend to produce value that's not only greater, but also more sustainable.
With the ever-increasing complexity in global supply chains, more and more companies are leaning towards the second definition. The model of "we need to do everything ourselves in order to get optimal results" is fading, and being replaced with "we need to drive a highly collaborative process with various subject matter experts to get optimal results."
Let's examine three areas where collaboration usually occurs between global shippers and logistics providers:
Collaboration in Supply Chain Design and Optimization
Collaboration in Enabling Supply Chain Processes with Technology
Collaboration in Operating a Supply Chain
Collaborating in supply chain design and optimization can deliver substantial value. Typically, there's considerable value available through optimization of both the supply chain network structure and its process architecture. And, I might hasten to add, the notion of optimizing a supply chain is perpetual, since the environment in which it operates is constantly evolving. That being true, collaboration in this area can deliver sustainable value creation.
There is an often used rule called the 1-10-100 rule, which says a defect costs:
...$1 to fix if it's found during design
...or $10 to fix if it's found during production
...or $100 to fix if a customer finds it
Taking this rule and applying it in reverse means that fixing design defects in the supply chain can potentially result in savings that are 10-100 times more than the cost of the fix! This explains why companies are aggressively moving towards a collaboration model with their logistics partner that focuses on design as a key source of value creation. This is quite a contrast to one that focuses purely on execution.

While "collaboration in enabling supply chain processes with technology" can deliver considerable value as well, it can be tricky if you consider that supply chain processes typically span multiple trading partners.
The capabilities landscape is also rapidly evolving, and it's common for companies to take a "wait and see" attitude, thinking the all-encompassing supply chain technology platform is right around the corner. What many companies have come to recognize is that a connected supply chain, with multiple points of visibility and control, is imperative and not an option. With this, they are looking to their logistics providers to adopt the ominous "extended enterprise" view of their supply chains, and really collaborate to develop cost-effective, innovative ways to leverage technology.
The last area of collaboration is in supply chain operations.
The goal of collaboration in this area is high-quality operational performance. Collaboration usually manifests itself in terms of performance monitoring, root cause analyses, process improvements, and training. In short, the relentless pursuit of perfection! The value that results from this type of collaboration is most noticeable when it's negative value (i.e. when poor performance costs money). The value produced by collaboration, sadly, tends to be overlooked. In order for companies to extract the maximum value through collaboration with their logistics partner, the relationship model needs an overhaul. The era of short-term transactional relationships is slowly but certainly yielding to a longer-term, more strategic model. The chart above illustrates the framework of what one might call the "new and improved" relationship model. This one is characterized by a clear commitment to collaboration in strategic& tactical planning, technology, process, and operations. Perhaps most importantly, it's designed to support the need for innovation as the supply chain evolves.
Whatever your supply chain looks like and whatever stage of supply chain maturity you're at, collaboration can be a powerful enabler of heightened performance, if the collaboration model is tailored to suit your business, and the right logistics partner is chosen.