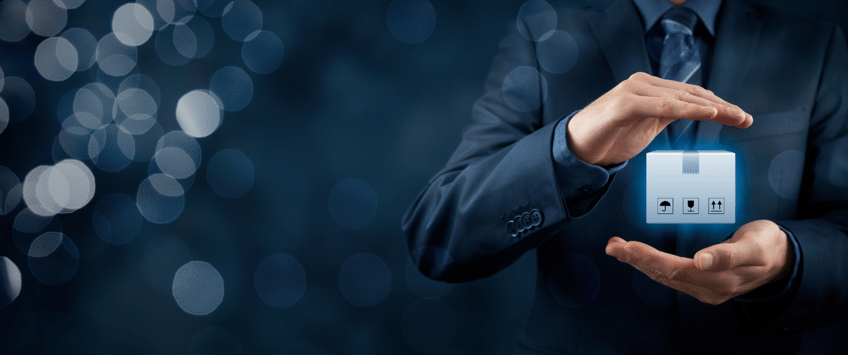 In our recent three-part series, we discussed the three "Rs" that support a resilient supply chain: resist, respond, and recover. There are various tools and strategies an organization can utilize to help build their 3 R's and achieve a stronger supply chain that's less prone to disruption, such as business continuity plans, diversified supplier portfolios, or digital twin technology.
One key element one must also consider is the overall safety net of cargo insurance, which is specifically designed to help an organization resist, respond, and recover in the event of an unexpected incident. The experts at ECIB, Expeditors' wholly owned cargo insurance brokerage subsidiary, have been carefully tailoring cargo policies for their clients since 1994, and have a variety of options when it comes to protecting your supply chain. So, what kind of coverage do you need to ensure you are able to weather the proverbial storm?
All-risk cargo policies are intended to cover the value of goods against damage or loss while in transit. The insured value is typically calculated at CIF + 10%, which means the value of the goods themselves, the freight costs, and an additional 10% on top of that to help with expenses incurred in the event of a loss. These cargo policies can be customized based on a variety of supply chain characteristics, such as mode of transport, shipping lanes, storage locations, and much more. Read more about the difference between cargo insurance and carrier liability in our blog, Is Your Shipment Covered?
Another type of policy that takes it a step further is known as trade disruption insurance (TDI), which is designed to cover the financial impact of lost revenue due to delay or interruption of the supply chain. There are a variety of circumstances when TDI could apply, thus helping an organization protect its operation and ensure business continuity. Read more about TDI in ECIB's blog, Managing Supply Chain Risk Amid Trade Disruption.
Depending on what's at risk and the impact a disruption may have, there are a variety of risk mitigation techniques that can help you offset the financial impact of an unexpected loss or delay and strengthen your supply chain resilience. Contact ECIB for a consultation or to learn more about their portfolio of risk management services.