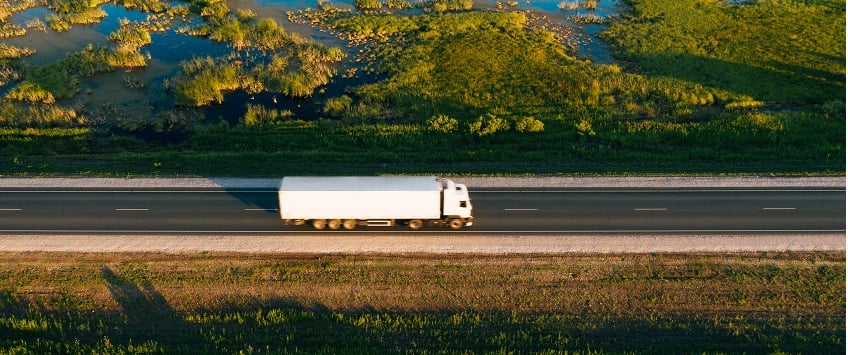 The German Maut, officially known as the Infrastructure Usage Charge (Infrastructure Levy), was introduced to finance and maintain Germany's extensive road and highway infrastructure. There are multiple dates to be aware of:
The first date is 1st December 2023, increased Co2 emissions tax for heavy goods vehicles.
The second date is 1st July 2024, which is when the German Maut system will be expanded to include vehicles with a technically permissible total weight of 3.5 tons or more.

The primary objectives of the German Maut system are:
Infrastructure Funding: The revenue generated from the Maut will fund the construction, maintenance, and improvement of Germany's road network, including highways (Autobahnen) and federal roads. It helps ensure the quality and safety of the country's transportation infrastructure.
Fairness and User Pays Principle: The Maut system aims to uphold the "user pays" principle, meaning that those who use the road network the most, including foreign drivers, should contribute to its maintenance costs.
Encourage Sustainable Transportation: The Maut system can also serve as a tool to promote sustainable transportation practices by varying toll rates based on factors like vehicle emissions. For example, vehicles with lower emissions may receive preferential pricing, encouraging the use of eco-friendly vehicles.
While the primary goal of the Maut system is to maintain and improve Germany's road infrastructure, it has evolved to include elements aimed at reducing environmental impact and supporting sustainable transportation practices.
According to the federal government's "Third Amendment to Road Toll Regulations" project, an additional partial rate for CO2 emissions related to road transport will come into effect on that date.
Under an agreement by the ruling coalition, the Federal Ministry of Transport and Digital Infrastructure (BMDV) intends to add a CO2 emissions tax to road tolls for heavy goods vehicles. Therefore, the German Ministry of Transport has proposed toll rates effective 1st December 2023, including the additional Co2 emissions tax for heavy vehicles moving within and transiting through Germany.
Planned toll rates from 01.12.23 to 30.06.24 cost in Euro cents per kilometre

Category 2 Emission Class

7.5t to <12t

12t to 18t

18t with up to 3 axles

18t with 4 axles

18t with 5 or more axles

Old

New

Old

New

Old

New

Old

New

Old

New

Euro 6

0.098

0.178

0.14

0.24

0.181

0.305

0.19

0.324

0.19

0.348

Euro 5 / EEV

0.126

0.206

0.177

0.277

0.221

0.355

0.229

0.363

0.229

0.389
Austria and the Czech Republic are also raising tolls in January and March 2024, following Germany's Maut increase. Austria's tolls will increase by 20-30%, and the Czech Republic's tolls will increase by 10-15%
Over the coming weeks, you will be contacted by your Expeditors representative, who will walk you through how the Infrastructure Usage Charge will impact your organization. We appreciate your cooperation and understanding and look forward to continued partnership.