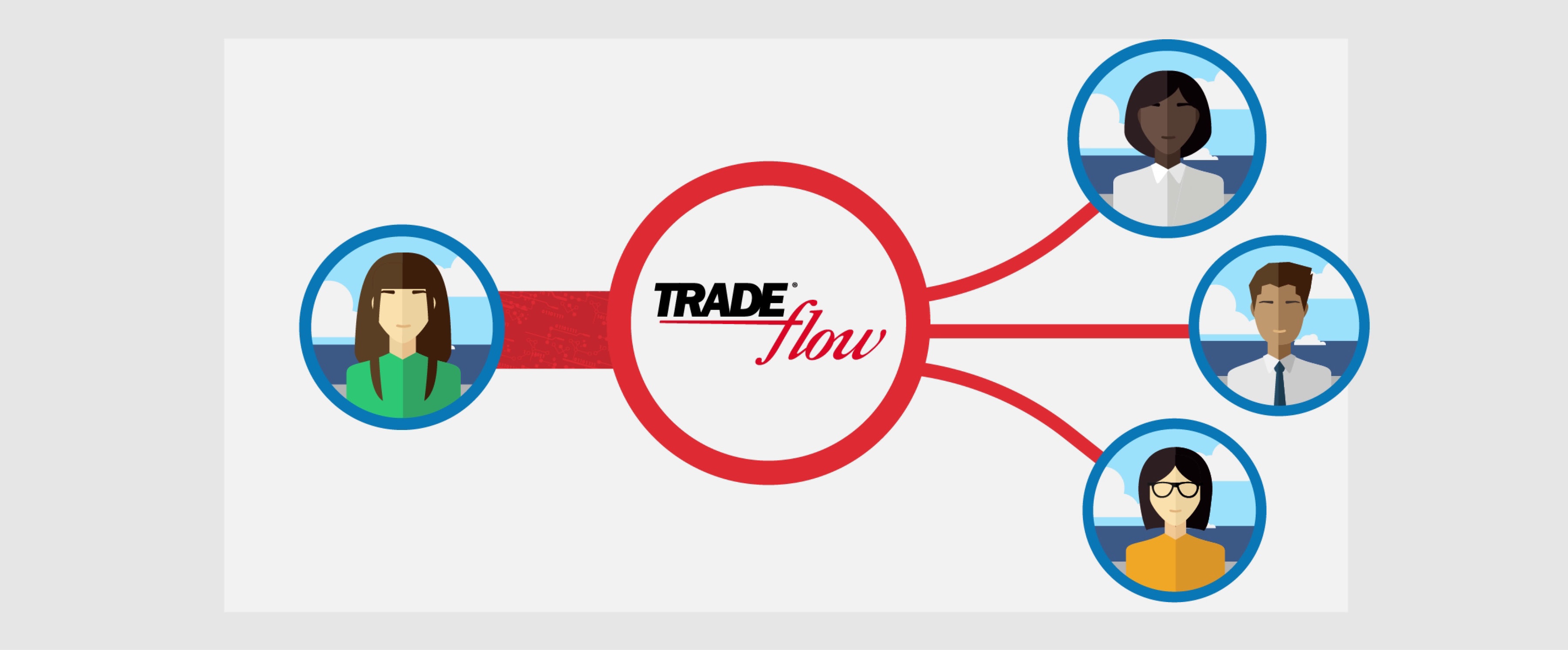 There have been quite a number of changes this year in the regulatory and trade management area, making it difficult to keep up.
Companies who have gone to great lengths to set up their supply chain in the most efficient manner have suddenly found a disruption in the cost of doing business.
In a normal year, it is already difficult to manage the churn of a company's master data, which includes a product/SKU database and a list of customers and vendors.
Often times there are multiple teams involved such as, purchasing, quality control, accounting, customs and logistics who all use different systems. Each system involved is doing something well, but they are not always designed for customs compliance and trade data management.
Tradeflow® is a trade management software that is offered by Expeditors. The software is designed to help importers and exporters manage the data necessary to move goods.
Watch the video below to dive into the details.
Here are five ways Tradeflow can help companies manage trade data challenges.
1. Centrally store, manage and distribute trade data
Move from disconnected data sources (like spreadsheets or legacy systems) to a unified platform to have a single source of data to share with stakeholders. This improves the speed of data flow, saving time for all parties.


As company master data changes, it can be integrated into Tradeflow automatically, so all stakeholders have the current version of the data, avoiding misuse of old data versions.
2. Obtain access to global trade content
Tradeflow aggregates over 160 countries of Harmonized Tariff Schedule data, dozens of screening lists and other trade content that is difficult often costly to obtain otherwise.


With automated validation of customer master data against trade content, companies can leverage workflows and notifications to save time and minimize risk within their supply chain.
3. Build a process with oversight
With a variety of access control levels, companies can exert control over changes to the master data, yet still, give visibility to necessary parties. This helps to manage the risk of data errors.


With an automated and detailed history of changes built into the software, this provides a trail to reference later, should there ever be any questions about specific values stored at a given point in time.
4. Overcome internal system constraints
When legacy systems cannot be upgraded, or a new Enterprise Resource Planning (ERP) system doesn't quite meet the needs of managing the complexity of trade data, Tradeflow provides a bolt-on solution for temporary or long-term usage. This is often quicker and less costly to implement than a large scale internal system upgrade.


Also, with data integration capabilities, internal company systems can remain in place, yet share data externally with Tradeflow to meet the users' desired functionality.
5. Provide a flexible low-cost solution
Tradeflow is sold as a monthly subscription with no long-term commitment. There is no contract to sign, and no large upfront implementation fees.


With a modular approach of separate application centres, customers can pick and choose the functionality that meets the current needs; and always add other functionality later should needs change.
When faced with new trade barriers, rising duty rates, and uncertain trade agreements, the complexity of change can be overwhelming, but they don't have to be.
Contact Expeditors to discuss if Tradeflow is a good fit to solve your current trade data challenges.