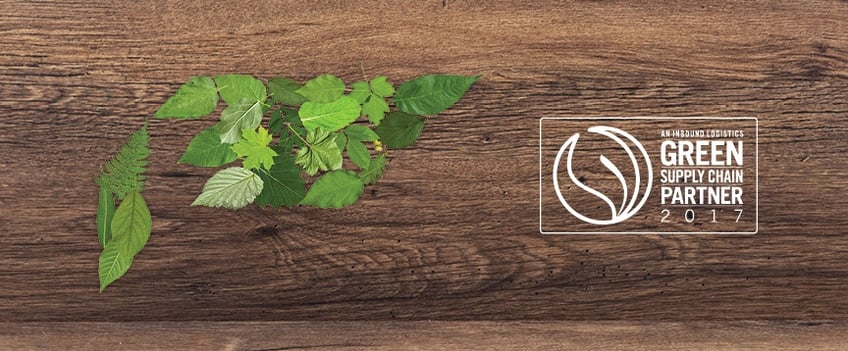 Inbound Logistics announced Expeditors as a 2017 Green Supply Chain Partner in their June 2017 issue. Expeditors won the recognition based on four benchmarks: measurable green results, sustainability innovation, continuous improvement, and industry recognition.
---
Sustainability improvements and efficiency within the supply chain are a core part of our DNA as a company and have been since our founding in 1979. We offer consolidation services and network solutions that not only save our customers time and money in their supply chains, but also reduce carbon emissions during shipping.
Notable recent achievements internally have included saving 8.5 million pages of paper since October 2015, diverting 60 tons of waste from the landfill via food waste and composting programs at our headquarters, and converting 20+ facilities to LED lighting.
As a non-asset based logistics company, we are uniquely positioned to partner with more efficient and environmentally friendly service providers on behalf of our customers. Our Service Provider Management team has worked hard over the past year to incorporate Environment and Sustainability as part of our Total Value Proposition, which is used to select, qualify, evaluate, and reward service providers.
More details about our Environment, Social, and Governance programs can be found in our new Sustainability Report.
We look forward to continuing to engage with customers, service providers, and employees on environmental sustainability.