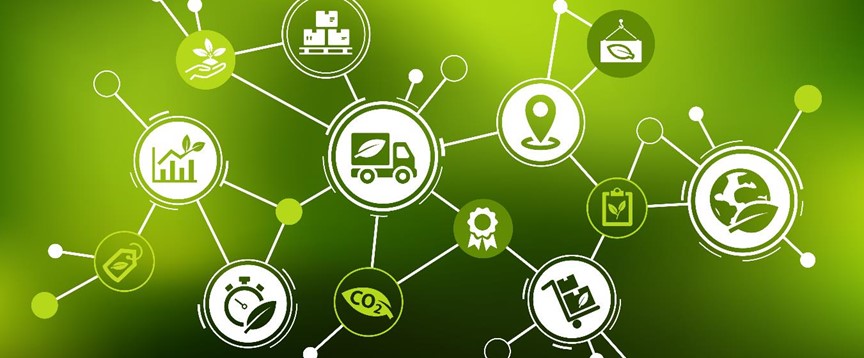 At Expeditors, we take sustainability seriously, and we are happy to present our current Sustainability Report, which we update at least annually to highlight our continuous progress and latest achievements. This year, we are honored to have been named as the highest ranked logistics company (and 14th overall) in the 2020 Best ESG Companies Top 50 list published by Investor's Business Daily. We are proud of the fact that this achievement is a natural consequence of executing our core business strategy effectively and ethically.
We launched our first Sustainability Report in 2016. Since then, the landscape we all operate in has changed significantly. What hasn't changed is Expeditors' commitment to the fundamental values of good environmental, social and governance practices. This commitment is part of our business model and is reflected in multiple, long-standing mechanisms that we have put in place to promote the best interests of all Expeditors' stakeholders – including our customers, employees, service providers, communities, and shareholders. As explained in our ESG video, at the heart of our ESG programs is our culture.
Our core business, freight consolidation, involves the combining of multiple different shipments in an efficient manner in order to maximize space utilization and, consequently, minimize the consumption of resources. Our business saves money for our customers while being measurably better for the environment by reducing unnecessary waste.
We invite you to explore our new Sustainability Report, which covers in detail our Environmental, Social (consisting of Social Responsibility and Security, Health & Safety), and Governance programs (i.e., "ESG"). Some of the highlights you'll discover:
How we, as a non-asset based provider, align our ESG metrics to two leading voluntary disclosure frameworks, the Sustainability Accounting Standards Board (SASB) and the Task Force on Climate-related Financial Disclosures (TCFD);
That we offer a paid volunteer day as a part of our compensation package for all US employees;
How in 2020 our Security, Health and Safety teams leveraged our Business Continuity Plan to respond to the unprecedented disruption created by the global COVID-19 pandemic; and
How we structure our governance program, including our ESG Committee and oversight by our Board of Directors.
For us at Expeditors, the call to action for all of our ESG programs is to focus on concrete activities that make a difference to all of our stakeholders. We join the world in mourning for those who have suffered directly during the tragic events of the global COVID-19 pandemic. While the pandemic caused untold loss of life, suffering, and disruption worldwide, its impacts have only caused us to reaffirm our commitment to building and nurturing our resilient, sustainable organization – one that is built to last.
We hope that our new, updated Sustainability Report will help you learn more about our sustainability story and join us on the journey.