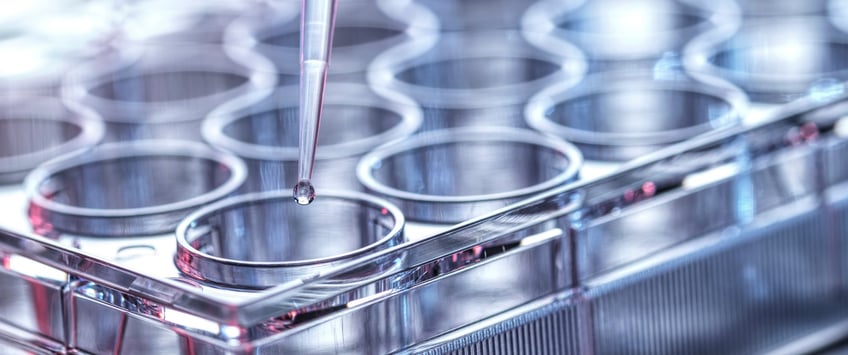 Unprotected general cargo is exposed to drastic temperatures every day. When it gets too hot out, how will you protect your temperature-sensitive shipments?
Learn more about temperature-controlled packaging within the healthcare industry and how Expeditors partnered with Cargo Signal to use temperature-controlled technology to ship a Dangerous Good from China to the United States.
Kindos Pharma, a standardized quality and professional team for injectables based in China, approached Expeditors for help with shipping its injection technology. With the injectables classifying as a Class 6.1 Dangerous Good, we knew we would have to take preventative shipping measures using temperature-controlled packaging to deliver the goods safely and timely.
Cargo Signal offers advanced cargo sensors connected to your freight. These sensors constantly stream live data to a state-of-the-art command center. There, security and logistics experts continuously analyze data and stand ready to respond to threats such as temperature deviation. In addition to having Cargo Signal sensors monitor the shipment's temperature, Expeditors needed to correctly package the injectables to maintain the correct temperature range.
There are three different types of temperature-controlled packaging to use during extreme heat:
1. Thermal Barrier Solutions
2. Passive Packaging Systems
3. Active Units
When making the decision between active and passive systems, an appreciation of the product and chosen distribution model will have an important impact. The value of the product and the cost of replacement will also influence the decision, the routes, necessary thermal protection, and product volumes.
Thermal Barrier Solutions
Utilize a layer of insulating material to surround the temperature-sensitive product
Provide protection against brief exposure to uncontrolled ambient conditions
Often used to transport "ambient" or "controlled room temperature" product
Do not have the capability to control temperature; they can only slow down the effect of ambient conditions
Heat transfer will inevitably happen
Passive Packaging Systems
There are two types of passive systems:
Traditional Passive TCP systems

utilize water-filled components coupled with insulation materials to create microenvironments inside the system capable of maintaining, for example, +2°C to +8°C (chilled) or +15°C to +25°C (controlled room temperature – CRT).
Advanced Passive systems

utilize water or high-performance phase change materials to provide superior thermal protection, enabling tighter temperature control over a wide range of ambient conditions.
Active Packaging Systems
Utilize various cooling/heating methods to provide thermal protection to the payload.
Most operate compressor-based systems that are similar to a domestic fridge.
Most of the newer systems require some 'plug-in' time for the system to charge prior to use, and the systems

may need to be plugged in during use or at key 'touch points'.

Pharmaceutical companies have been utilizing "ocean reefer" freight containers to distribute products. Ocean reefers are occasionally used in conjunction with passive systems to ensure robust thermal protection.
Shipping pharmaceutical drug products, which may involve long, complex routes and require temperature-controlled environments, can be challenging. Exposure to the high and low temperatures at the airport tarmac due to customs delays, packaging breakdowns, incorrect shipping and packing choice, as well as insufficient warehousing infrastructure are all risks inherent in today's global logistics market.
Despite many challenges, Expeditors leveraged our professional team with operational experience for this project. We understood the importance and timeliness to make another successful job. After the project was completed, Kindos wrote, "Expeditors has been providing international transportation service for Kindos since 2019. The ratio of transportation safety is achieved 100% to this day, which made Expeditors to become an outstanding logistics partner."