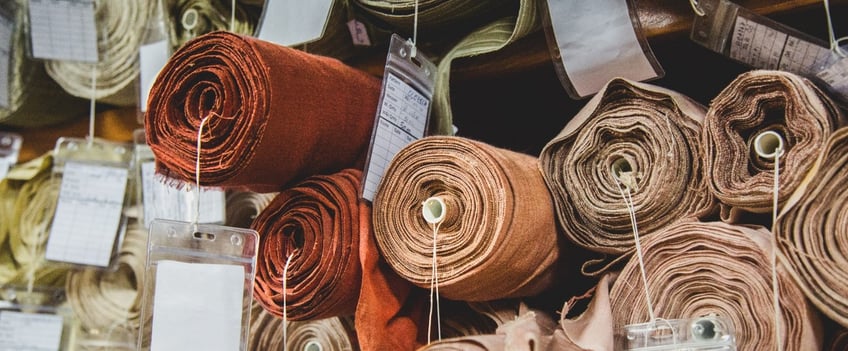 According to several recent studies, an increasing number of consumers truly care about the impact their purchases have on the planet, and many retailers are making significant changes to their supply chains to adapt to these emerging trends.
From supply chain transparency to climate resilience to low-emission transportation and logistics, understanding emerging trends in the retail and fashion sustainability market can help your brand stay ahead of challenges, avoid controversy, and weather an uncertain future.
As further evidence of these trends, a recent article in Harvard Business Review found in a 2019 study that, "Products that had a sustainability claim on-pack accounted for 16.6% of the market in 2018, up from 14.3% in 2013, and delivered $114 billion in sales, up 29% from 2013. Most important, products marketed as sustainable grew 5.6 times faster than those that were not."
So how does a brand or retailer keep up? Let's take a look at these four emerging retail sustainability trends to watch for right now. We'll also provide some suggestions on how to manage these trends from a logistics perspective:
1. Supply Chain Transparency
Many conscious consumers want to know everything about what they're buying, from sourcing to production to end of life. These dimensions include the human rights and environmental impacts of the raw material sourcing, supplier codes of conduct for the factories producing the goods, and the environmental impact of the logistics and supply chain.
Potential solutions for retailers and brands include factory audits, ensuring compliance with applicable laws, and CO2 reporting on the entire supply chain.
2. Sharing Economy
Many consumers are shifting away from buying and toward renting. This trend started with ridesharing apps and is spreading to retail. An example is Rent the Runway, a business that is experiencing a nearly 10% growth rate, allows customers to rent luxury fashion on demand.
With the transition from buying to renting, brands will need to think about the reverse side of their supply chain. Are there any refurbishment or value-add services needed such as cleaning, electronics charging, or repairs that need to happen in-between rentals?
While renting to multiple people does extend the life of a product, it can inadvertently multiply the transportation emissions associated with it.
3. Circular Economy

According to the World Economic Forum, the circular economy could be worth $1 trillion worldwide by 2025. With just 13% of global e-waste undergoing some form of recycling, there is an opportunity to improve. The circular economy will likely impact clothing and luxury brand goods as well as the demand for natural resources used for production increases.

Brands looking to get ahead in the circular economy are exploring ways of incorporating recycled content into current manufacturing plans, preparing for additional recycled materials to be added, and providing incentives for customers to recycle or repair old clothing.

A well-known example of the customer incentives approach is Patagonia's "Worn Wear" program, where they accept trade-in old clothing and provide credit for new clothing. Patagonia also provides repair opportunities for existing clothes.

Impacts on a company's supply chain could include the reverse logistics of incorporating returned and recycled goods into their existing programs. This aspect can be challenging as the point of consumption is often located across the globe from factories, in addition to any extra transportation requirements from circular operations.
4. Sustainable Shipping & Logistics
Emissions from shipping and logistics can be four times higher than emissions from a company's own operations. The first step in examining these emissions is to acquire an accurate measurement of your company's emissions from your supply chain and logistics partner. From there, changes including packaging design, supply chain modeling and engineering studies, and mode shifting towards environmentally-friendly shipping practices, can make substantial differences.
A great example of this is IKEA, who switched to an entirely flat-pack packaging model. This design change allows for more products to fit into each shipping container, reducing overall transportation emissions and making their shipping more efficient.
If being more sustainable is a priority for your customers and your organization, Expeditors is dedicated to finding a solution for you, whether that means incorporating a circular economy into your current model, mode shifting towards cleaner emissions, or bringing additional transparency to your supply chain.
Through shipment consolidation, intelligent network design, and our service provider management program we have helped our customers ensure their supply chains are as environmentally friendly as possible. Expeditors has reported our carbon footprint to CDP since 2010 and supports numerous customers in their disclosures.
We partner with your company to make your supply chain work for you. We partner with our customers in their goal of a more sustainable world and will work together to meet this goal.