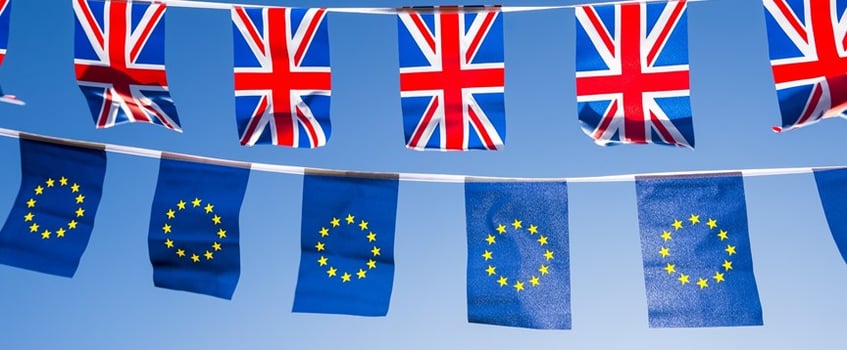 As the Brexit transition period ends on January 1, 2021, companies are bracing for the resulting customs clearance and transportation impacts. The final details of the trade agreement remain unclear, and there is currently no free trade agreement that would allow for preferential trade between the EU and UK.
In the meantime, the UK announced customs import tariffs to replace existing EU import tariffs that will apply to goods imported, including those from EU member states. As you can determine, navigating Brexit requirements and the implications on supply chain continues to be confusing, complex, and dynamic.
However, there are a couple of key factors that will help importers maneuver this challenging transition.
1. Compliance
With the exit of the UK from the European Union, all cargo moving between these two territories will now require formal declaration submissions to Customs and any other applicable government agencies, as they will now be considered international importations and exportations. Information supplied to Customs on the declaration must be complete and accurate. Proper classification of commodities will be critical in ensuring that applicable duties are applied and advantages gained through any international trade agreements are implemented.
2. Knowledge and experience
Importers and exporters will soon be responsible for filing of complete and compliant declarations, which requires full knowledge of multiple country's regulations and requirements. Company employees who have been previously involved in the movement of goods between the UK and the EU will now need to have a broad knowledge of international cargo movement of multiple countries. This adds a great deal of responsibility.
Looking for more Brexit information?
3. Reliable Network

Brexit will have an effect on more than just the Customs process. Supply chains will be adjusting to the new environment and will require additional support to stay on track. Flexibility and options will be critical as customers adjust their supply chain, mainly shifting international imports and exports to a dual EU and UK strategy, avoiding border delays to keep critical goods moving.

As we get closer to December 31, there will be many things to consider but compliance, experience, and having a reliable network will remain at the top of our list.
Expeditors has a dedicated team focused on preparing both our customers and locations for the changes Brexit will bring - including the increase in clearances that may be required between the UK and EU. Our partnership with Customs authorities gives our customers confidence that their shipments will be fully prepared and compliant. Additionally, our European Ground Network Services (GNS) connects all our offices on the continent, offering our customers flexibility in transit times, capacity, and routings across Europe, while also providing stability and security.
The continued changes that come with Brexit will prove to be a challenge for many companies. With our focus on compliance, knowledge of transportation and Customs changes, and reliable ground network capacity, our customers are better prepared for the necessary supply chain modifications.
Contact your local Expeditors office today to learn more about Brexit and our European ground network services.