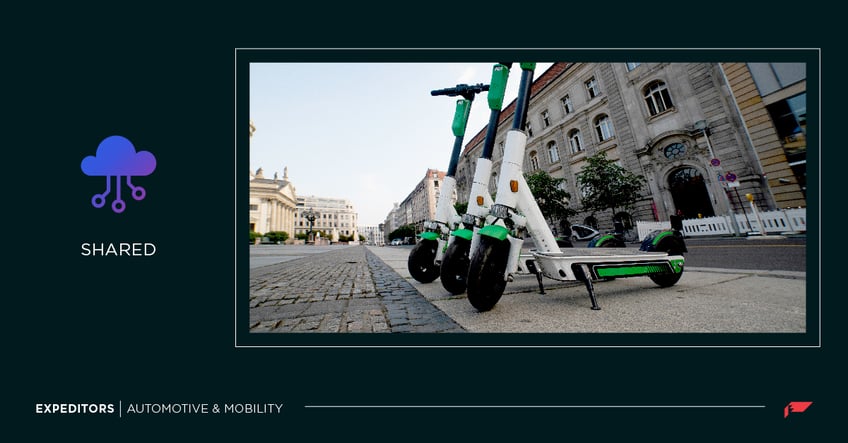 A.C.E.S technology enables the pursuit of the autonomous vehicles (self-driving vehicle), where connectivity integrates with the new business model designed around alternative power, electrification, and shared riding is prioritized.
With the expansion of the technology, any form of mobility should be easy. A popular form of mobility, 'shared riding,' shows the trend of accessing a range of mobility options that are made simpler, stress-free, and cost-effective. Car sharing is not new, with providers offering ride-hailing for some time, attracting new entrants with innovative solutions for e-bikes and scooters. These options are for both personal and commercial use. and are widely offered as an alternative in major cities.
Sub trends such as subscription-based vehicles offer consumers a choice, providing a new revenue stream for manufacturers with small vehicles, known as microcars, a viable option for short-term use. At the same time, providing an environmental solution with an increase of electric and hybrid models available, meeting Sustainable Urban Mobility targets amongst transport planners keen on developing urban mobility as a viable possibility for vehicle ownership.
We fast forward to new entrants increasing the choice, different price points, and an entire range of RV mobility, even diversifying into the campervan sector. These entrants enable the leisure industry to benefit from a shared business model and digitalize the experience using online platforms and bookings made easy using phone technology applications.
The monetization benefits and revenue streams of reusing the data from all forms of mobility have the power to incentivize businesses to upsell other services and products through digital platforms. These benefits satisfy the trend of environmental tracking and emission controls. While legalization is in place to protect consumers under data protection laws, the trend is on an upward trajectory.
If you are curious about shared riding or want to contact our Automotive and Mobility team, reach out below.