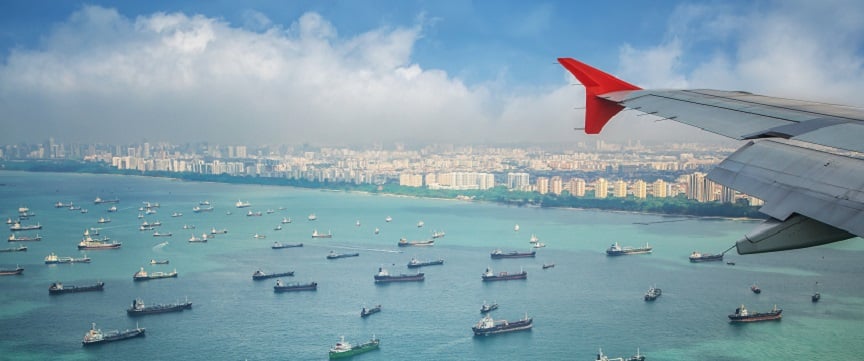 The market in South Asia is growing increasingly complex, how are you adapting?
We have seen a significant rate of change in Asian markets, which can be attributed to shifting costs, emerging markets, and evolving trade regulations. South Asia in particular continues to gain momentum as an emerging market, creating significant supply chain opportunities and challenges.
Does your company have a plan?
Rising costs in traditional production locations have influenced companies to shift their production toward developing countries, placing South Asia at the center of this opportunity. While this has opened new doors, South Asia's underdeveloped distribution networks have experienced significant strain on its operations.
A popular choice is to establish Singapore and Malaysia as regional distribution center locations in order to take advantage of an easier customs process in free trade zones and the connectivity to the airport, port, and road network. A distribution strategy is imperative as a supply chain enters and exits South Asia.
In addition to the shifting trade climate, companies must also face the obstacle of navigating through the complexities of South Asia's individual markets, each with its own unique culture, business, and legislative environments. In order to adapt to these diverse markets, it is crucial to have access to real, local knowledge and expertise.
You will want to ensure that you have a logistics partner that supports your supply chain in every aspect.
With distribution presence across nine different countries in South Asia, we offer services such as bonded facility, non-bonded facility, order fulfillment, specialized programs, and value-added services.
Fortunately, by introducing in-house customs brokerage in countries such as Indonesia, Vietnam, and Thailand, we can provide you with tailored, door-to-door solutions. We have brokerage licenses spread across the region and a single, unified network connecting them all.
During situations of backlogs and peak times, our robust ASEAN road network gives you the option of shifting to another mode of transport alternate to air and ocean. This powerful alternative allows for faster shipping while also reducing costs in your supply chain. With access to major gateways of Bangkok and Singapore and cross-border trucking between China and Vietnam, you can be confident when doing business across South Asia.
We have been operating in this part of the world for over 30 years, which means we have established locations across the region and expert employees, servicing both inbound and outbound logistics. Our visibility tool shows every shipment, every milestone, and every relevant document for your purchase order. We even have powerful analytics tools to help you refine your solution and drive even more efficiency.
Let Expeditors become your in-country specialist across South Asia, giving you localized customer service, experience, and the strength of our global network.