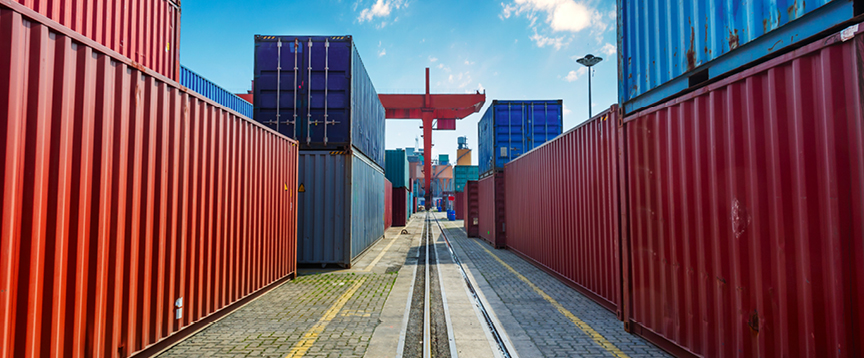 This week we feature guest author Randy Gould, Global Director for Cargo Signal. Cargo Signal offers global control and oversight of the location and condition of the products moving through your supply chain. Through active, real-time monitoring using advanced cargo sensors, Cargo Signal's team of security and logistics professionals will keep an eye on your shipments and take steps to respond based on your priorities. Cargo Signal is a wholly-owned subsidiary of Expeditors International of Washington, Inc.
If you were to buy an alarm system for your house, would you contact your homeowner's insurance provider to ask for a discount on your premium? If you have a perfect driving record (well done!) would you ask your auto insurer what savings they can offer you? Of course, you would.
The same principle applies to cargo insurance, but companies often overlook the value of bringing their insurance companies up to speed on the risk mitigation measures they have put in place.
Whether you are protecting your product from theft, damage, or a different type of loss, use the following steps to earn the biggest benefit from your investment.
Step 1: Benchmark against industry standards
Conduct a broad survey of in-transit security standards, government regulations, and best practices. Sources might include TAPA's in-transit security guidelines, U.S. Customs and Border Patrol's CTPAT requirements, or Good Distribution Practice (GDP) certification standards. Government requirements for heavily regulated industries, such as food, also serve as great bench marking resources. For example, the U.S. Food and Drug Administration's website details the new Food Safety Modernization Act and its risk mitigation strategies.
Step 2: Narrow your areas of risk
By understanding which "links" in your supply chain present the greatest risk to your products, you will demonstrate to your insurer that you are appropriately focusing your efforts in a complex environment.
The old adage "cargo at rest is cargo at risk" still holds true today.
Be sure to identify areas where your cargo remains stationary. If you do not have that data, consider implementing a sensor-based audit of cargo moving with your logistics providers in order to identify the dwell points.
This may reveal locations such as cross-dock facilities, airline handling warehouses, or customs inspection yards where your shipments sit for some time before continuing in transit.
How does this impact your product's quality, security, and timely delivery?
Step 3: Use a mix of High Tech and High Touch
The best data-driven risk mitigation strategies are a balance between relying on the latest technology and ensuring the right people are in place and equipped to take advantage of that technology.
The resounding advice heard at conferences filled with law enforcement professionals and experienced loss prevention managers is that a GPS tracker will not mitigate any risk if no one is looking at it when it transmits data indicating a potential loss event. This may also be the case if someone is watching but is unprepared to take appropriate action upon receiving that alert.
Step 4: Present your case
Cargo insurance underwriters come from varied backgrounds and ranges of supply chain expertise that they rely on when evaluating your business and its exposure. They draw upon rich data sets to calculate risk, but they do not know the ins and outs of your operation and cannot take into account the risk reduction earned through your hard work unless you tell them about it. Your supply chain self-assessment and loss prevention tactics will make a difference in their assessment.
What are the benefits?
The insurance benefit you receive because of your excellent sales pitch may take one of a variety of forms.
Premium cost savings of 10-20% is common. Beyond simply reducing premium costs, when good risk mitigation measures are in place, underwriters sometimes approve commodities and geographies they would not otherwise consider. Allowed value per conveyance may also rise, improving load optimization and decreasing the number of trucks or containers required to move goods.
Cargo Signal offers a full suite of supply chain risk mitigation strategies and can assist you in communicating those improvements to your insurer. Contact us to today to start exploring how you can save!