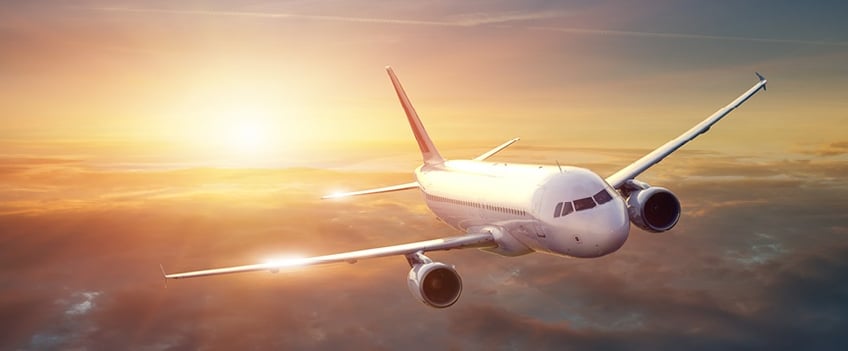 As we are all aware, the aviation industry is heavily regulated. Most parts of an aircraft have a specific duty cycle in which they are required to be inspected, repaired, refurbished/rebuilt, or replaced. Much of the timing for this is predictable by the owner, operator, or manufacturer of the part or aircraft. This predictability allows the industry to plan repairs in advance.
However, many planned inspections and checks result in unplanned or unexpected repairs. This creates an unpredictable supply chain and the need for great flexibility. The parts are often serialized, needed urgently, require traceability, and very valuable.
The ability to know where parts are, when they'll be received, and that they'll be available when needed, is paramount. Cost is always a factor, but speed, precision, flexibility, and visibility are much more significant drivers. Absolute confidence in your supply chain's TAT (turnaround time) is priceless.
Managing your orders is the key to ensuring these critical objectives are achieved.
1. Flexibility
OM makes it possible to redirect orders based on their need by date. Not only that, you can prioritize which repairs must be taken care of first. Easily updating need by dates, expediting shipments, and changing modes of transportation are all things that OM can facilitate.
2. Visibility and Tracking
OM has the capability to capture part number and serial number level detail. This feature allows a customer the ability to perform real time tracking of a part using the information they have (part number/serial number), even if they do not have a bill of lading reference. This data is then stored long term for traceability and reporting. Additionally, OM customers enjoy the added value of centralized management of their shipments regardless of ship mode. This streamlines communication and accountability.
3. Measure Repair Facility Performance
Have you ever wondered about the average turnaround time (TAT) for each of your vendors? OM makes validating and analyzing TATs possible. This kind of visibility will provide you with the right data to make decisions down the road. If a longer TAT isn't an option for your company, you can route the repair to a certain vendor with a shorter TAT more frequently. This information can also potentially help you determine if it is time to renegotiate prices with your vendor, or find a new one.
Repair Orders Activity
RO 12 Month Performance Overview
Below is an example breakdown of causes for delays or holds on cargo that OM can provide. It enables you to perform root cause analysis of factors that are delaying the return of repaired goods. Keep in mind that this reflects issues causing shipment delays not repair delays, by the vendor.
Vendor Performance
Top Hold Reasons by Count and Percentage of Total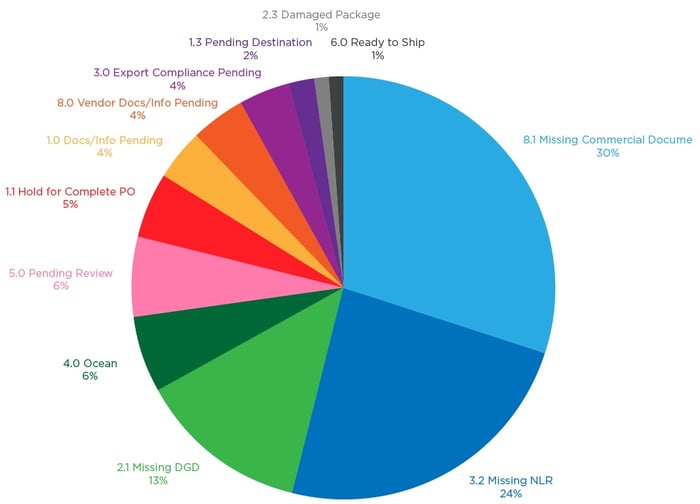 4. Incident of Repair and Failure
Aviation companies are often forced to waste valuable time while waiting for inspections or validations of broken parts. Likewise, companies that are faced with a time constraint and a lack of visibility can end up purchasing parts they didn't need for tens of thousands of dollars.
In the end, it is obvious that information is key! Don't ever be left second guessing your decisions. Visibility is vital to ensure that your supply chain remains flexible and can handle unpredictable turns of events. OM gives you the confidence to dive into the data and keep your company flying high.
Expeditors provides comprehensive solutions tailored to all of your aviation supply chain needs. Reach out to our experts to learn more about our Aviation Order Management Program.