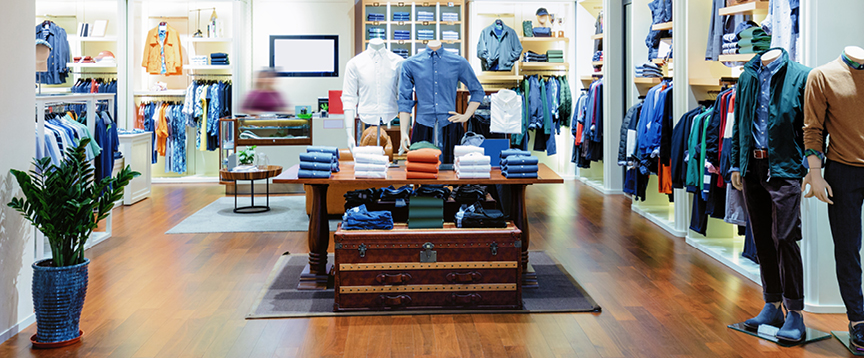 Opening a new store can be both exciting and stressful! You have a lease to sign, construction contractors to coordinate, fixtures and displays to order, product to stock, computer systems to install, and marketing to distribute. With so many things interdependent on each other for success, it's important to select reliable, high quality, service-oriented partners.
When selecting a service provider to handle the logistics of getting your new fixtures and displays to your store and installing them on time, here are a few things to look for.
Bigger Can Be Better
A service provider that has the benefit of a large network of company-owned locations will be able to provide one point of contact and coordination. By having multiple locations, the company will be able to support door-to-door services with the high degree of reliability and customer service you need. It also provides you the ability to work with a single provider for dedicated capacity and value-added services necessary, either at pick up or delivery.
Technology Integration
Look for a service provider that utilizes a single integrated operating system throughout their network and with their contractors. This enables you to have continual visibility to where your fixtures and displays are and when they will be delivered. A single platform will also support scheduling multiple shipments, value-added services, and installation. This will help manage the tight deadlines required of a store opening with greater confidence and reliability.
Experience is Valuable
For the most reliable execution, select a service provider that has experience with large-scale projects involving store openings and remodels. They will have the capabilities to deliver that the appropriate structure and processes will support your store opening or remodel. Whether your project involves multiple locations or a single store, selecting a partner with expertise managing projects of varying scale and locations of multiple large-scale projects will provide the confidence your company needs for a successful roll out. An experienced partner will provide the support you need if unexpected challenges arise.
Considering these things when selecting a logistics partner will help your store opening or remodel be a success. A capable partner allows you and your team to focus on making sure your customers will enjoy the new experience of walking in to an attractive new environment, as well as elevating your brand!
Contact Expeditors today if you need a partner to help efficiently execute your store fixture initiatives.