As the industry navigates forward, progressive mature entities comprising Airlines, Aerospace Manufacturers, OEMs, and MROs (Maintenance, Repair & Overhaul), as well as start up companies in Aviation and Aerospace, are constantly evaluating opportunities to expand operations or to venture into greenfield deployments. This could encompass the following range of new capabilities deployment as part of a greenfield setup plan or an expansion plan of the existing capabilities such as the following:
Site relocation and deployment of capital equipment for manufacturing aerospace products.

Operating infrastructure such as aerobridges in airports, airline station equipping, and Vertiports for the Urban Air Mobility (UAM) or Advanced Air Mobility (AAM) segments.

Maintenance, Repair & Overhaul (MRO) capabilities comprising capital equipment deployment e.g., an engine test cell setup, new avionics test stations, etc.

Capital Equipment deployment for the airports on the airside or landside.
Expeditors has the expertise and experience comprising Aviation Industry Leaders as well as our Project & Energy Services (PES) division in our network, to jointly enable a "one-stop shop" project management logistics service for our customers in the Aviation and Aerospace industry. This is a differentiated service offering that speaks to the mission and time-critical high-value cargo project management coupled with highly customized freight solutions and executions.
We understand the trust our customers place in us in their pursuit of seamless supply chain excellence to enable their business outcomes. One of these enablers is, of course, ensuring that your trade and customs compliance needs are addressed in the process. Through our subsidiary Tradewin, we can assist you with assessing your customs and trade compliance needs and developing a robust, upstream framework for managing this efficiently, and identifying potential cost-mitigating opportunities. With this in mind, the Expeditors team is determined to excel in every aspect of our business and approach every challenge with the unified goal of succeeding.
A Success Story of a Production Line Capability Setup for a Tier 1 Aerospace Manufacturer
It brings us pleasure to share a success story of a recent production shift by one of our customers, a global aviation and aerospace Tier 1 manufacturer. Expeditors successfully enabled the relocation of their production lines from Indonesia to Malaysia. The entire execution entails numerous site meetings and coordination at both ends involving key stakeholders from the customer, local authorities, vendors and Expeditors teams.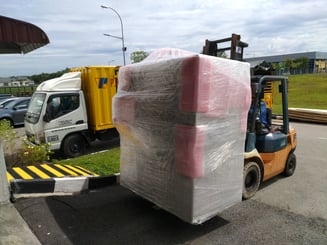 Countries in Asia have been widely recognized as viable choice markets for expansion or greenfield setup due to their relatively lower labor and infrastructure costs coupled with the high availability of skilled labor for the industry.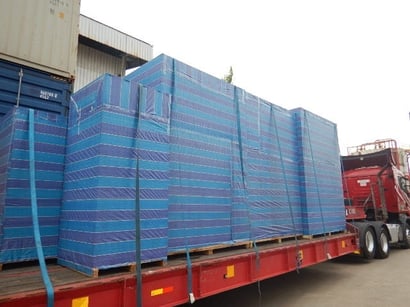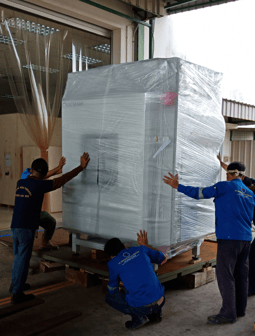 Our customer appointed Expeditors to oversee and execute 1,500 Revenue Tons of capital equipment moved from their Indonesia factory to their new Malaysia facility.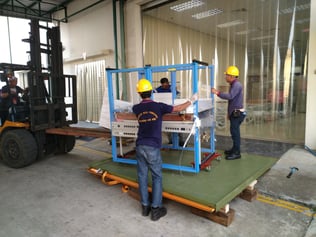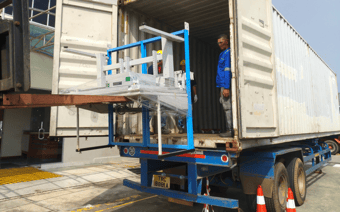 The project involves packing the equipment at its origin, international ocean transportation into Singapore, followed by international cross-border trucking to the destination facility, unloading, unpacking, and finally, white-glove positioning of the equipment at their designated installation points.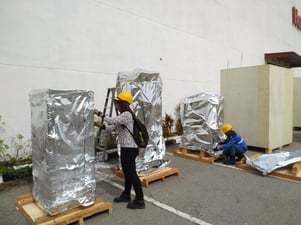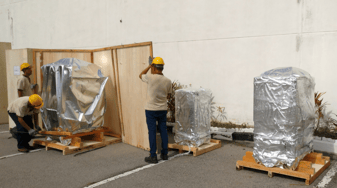 We are proud of the partnership we have with this Tier 1 manufacturer and know these deep connections with our customers allow us to bring our expertise to make big changes a success.
Learn about the latest happenings in the Aviation and Aerospace sector of logistics by listening to our podcast on the exciting technology of digital twins and how it is creating significant transformation.