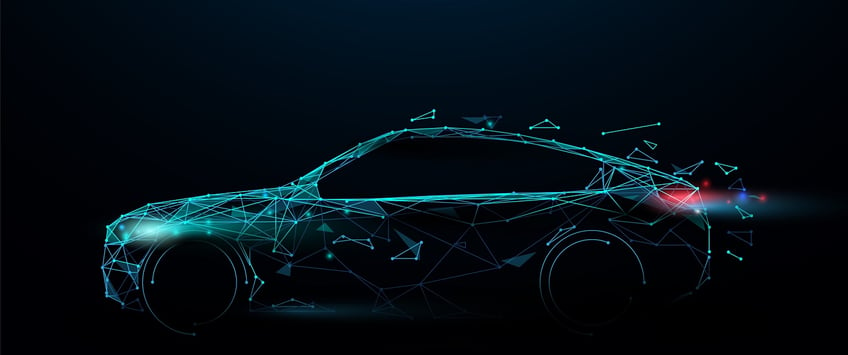 In recent years, Chinese automakers have seen tremendous results in achieving global expansion. In 2021, China exported over two million vehicles, following the finished vehicle export initiative. In 2022, China surpassed a three million car export, taking Germany's place to become the second-biggest export country in the world.
The finished vehicle export coverage regions are Southeast Asia, South America, Eastern Europe, Middle East. However, this is not limited to other regions, as this initiative is entering parts of Europe, such as Norway, the United Kingdom, Germany, Belgium, and so on. The exported finished vehicle includes traditional vehicles (internal combustion engine), electronic vehicles (EV), and various products. In the view of "Leap from Going Overseas to Globalization - The 2nd Growth Curve for Chinese OEMs" recently released by Deloitte, SAIC exports 25 models overseas, and NIO has launched a high-end car to attract market share in Europe. Chinese automakers will also gradually build new manufacturing plants, spare parts supply, research and development centers, and international logistics, and make its value chain globalization, with key factors that build out this success.
Positioning Strategy
Original equipment manufacturers (OEMs) set a clear target market, competitive strategy, and innovative products to seize market growth, upgrade brand image, and global competition with traditional carmakers.
Target Market

: North America and Europe hold a high-value automotive market. With the above considerations, there are many challenges, such as trade policies and local regulations. However, more than half of Chinese automakers still decided to enter this high-maturity market because of their confidence in technology, products, branding, and ambitious vision to be global companies in the new era.

Competitive Strategy

: Building highly recognized high-end brands focusing on EVs is the mainstream strategy of Chinese automakers. Premium cars are an important trend for Chinese automakers, with an ambition to enter a mature market and banish the low-end, affordable car brand image. The fastest-mover advantage is competing in the EV market. Chinese automakers are launching several competitive EV products with intelligent functions.
Globalization Key Success Factors
Critical success factors for global expansion in the automotive industry are designing an overall market expansion strategy, path, and rhythm, clarifying key markets at each stage, and gradually expanding their global footprints. Some of the following are considered criteria for overseas market evaluation:
Market attractiveness

: Market size and growth, prioritizing EV penetration

Company-market match

: Strategic market, product, and resources mapping

Difficulty of entry

: Political environment, trade policies, technology barrier
Once there is an established positioning strategy, the next thing to do is develop brand image and awareness through localized brand marketing, operation, and service innovation. This increases customer interaction and improves the overall experience.
Then, accelerate overseas expansion with cooperative ecosystems and a global supply chain. Chinese automakers should attend to new capabilities during car use, such as creating better experiences in connectivity, charging, and autonomous driving services. In the long term, automakers will need to establish research and development centers, vehicle and part factories, logistics bases, and other overseas facilities to respond quickly to local market needs.
Building digital capability is another success factor for value chain globalization, regulating strict compliance requirements for connectivity and personal privacy data in developed countries to enhance competitiveness. Most automakers have realized the urgency of digital upgrading and started to adapt IT architectures, systems, and software tools and establish overseas data centers.
To learn more about automotive industry trends, connect with one of our Automotive & Mobility experts or read more on our website.