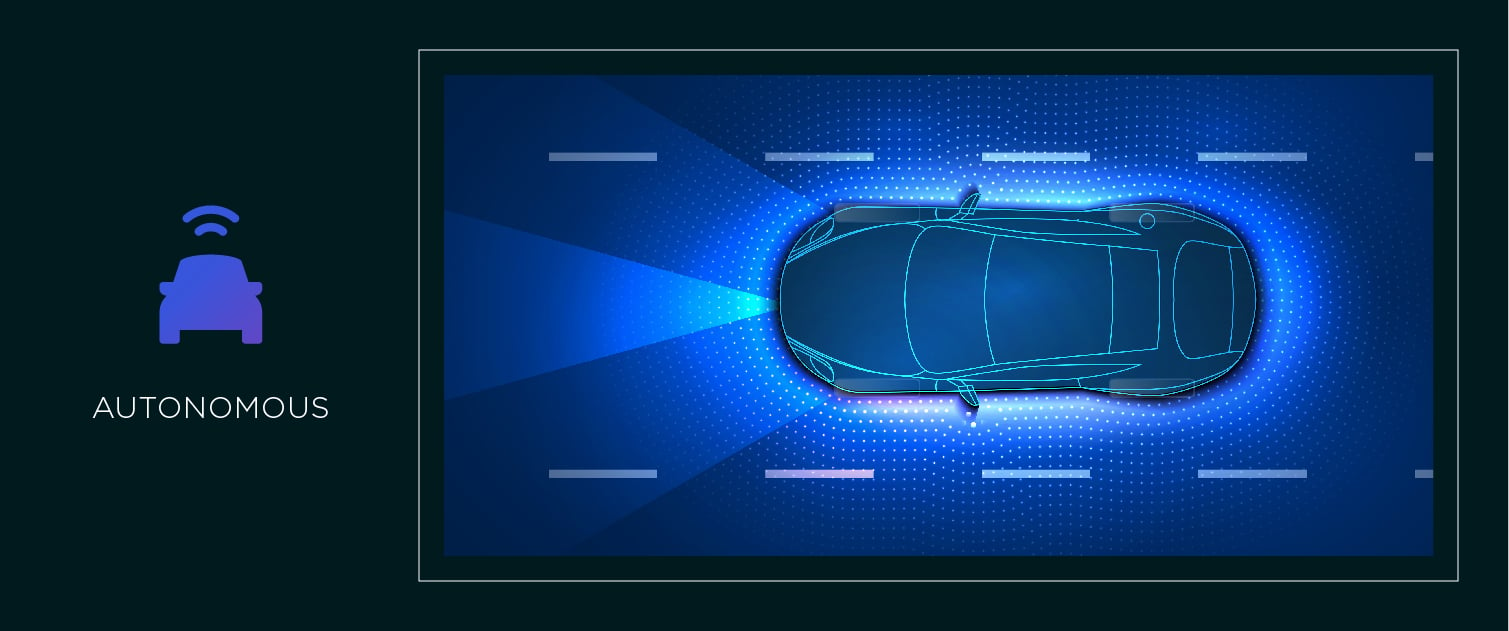 Autonomous driving has taken the wheel of the automotive and mobility industry. To understand if a fully 'handsfree' driving experience will become a reality in the short term, the industry forecasts by 2030, 79% of new vehicles with Level-2 autonomy or higher will be available technology. While at the early adopter stage for mass-market use, the pursuit of the self-driving ride has ambitions. The advanced driver-assistance systems (A.D.A.S.) technology equips vehicles from level 1 (parking assist technology) to level 5 vehicle (hands-off) as creative designs, both interior and exterior, change the way mobility is viewed by drivers.
A.C.E.S technology is the pursuit of the autonomous (self-driving vehicle), where connectivity integrates with the new business model designed around alternative power, electrification, and shared riding is prioritized.
At the center of the growth of (A.V.) Autonomous vehicles innovation catalyzes the merger of technology and automotive to create new business models. With the influence of new computer systems, Lidar equipment, new manufacturing processes, and innovative designs, neither vehicles nor auto manufacturing facilities look like they did a decade ago.
Whether it is e-hailing, ridesharing, or commercial truck driving, the industry-changing potential is already working with pilot programs on the road. With aging fleets and driver shortages, autonomous trucking can increase efficiency and change the course of the automotive and mobility supply chain. Factors drive the use and capability, such as what is transported, type of vehicle ownership, and where the vehicle operates, with different technology approval required for highway or urban use.
As with all revolutionary technology, the future of the (A.V.) autonomous vehicle journey is already amongst us and delivers possible solutions to benefit personal safety, time-saving for drivers, a mobility option for non-drivers, decreased environmental harm, and lower transportation costs. As consumers and buyers explore future solutions, the driving experience for the next generation will create multiple business opportunities for mobility companies.

Next in our A.C.E.S series: Connected - Mobility Integrates Technology in the Automotive World.