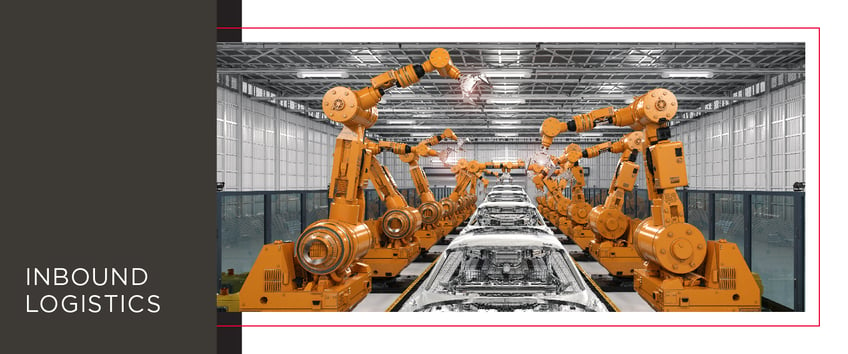 Inbound logistics refers to the detailed plans focused on moving component parts, packaging, and material from supplier to manufacturer, often via multiple locations. In the Automotive & Mobility industry, finding the tailored solution fit to provide visibility, reduce risk, and improve control seamlessly is part of a successful supply chain.
Inbound logistics at Expeditors is made up of several strategic initiatives to create seamless manufacturing process solutions:
Inbound to Manufacturing transportation

Supplier Release Management

Vendor Managed Inventory

Battery Solutions

Cross Border Solutions
Expeditors recognizes the importance of a Just-In-Time methodology and the challenges in managing complex logistics. We leverage our global network to perform a range of delivery operations and advance the supply chain with value-added solutions, supply chain integration, and manufacturing fulfillment to provide customer enhancement.
While the mobility sector advances in technology, we stay ahead with benefits that escalate our manufacturing solutions. We offer cost predictability, such as flexible pricing and alternative service options, capacity certainty, such as meeting production demand and matching service level to transit times; service reliability, meeting need by dates; and commitment flexibility, such as forecasting over six months change, and linking inventory levels to consumer buying patterns. These different features and our several strategic initiatives allow for a reliable and efficient inbound logistics program.
Follow along in our Inbound Logistics series to read more about our strategies and how we work to provide innovative solutions to prepare our customers for the expansion of mobility.
Next in our series: Inbound to Manufacturing.