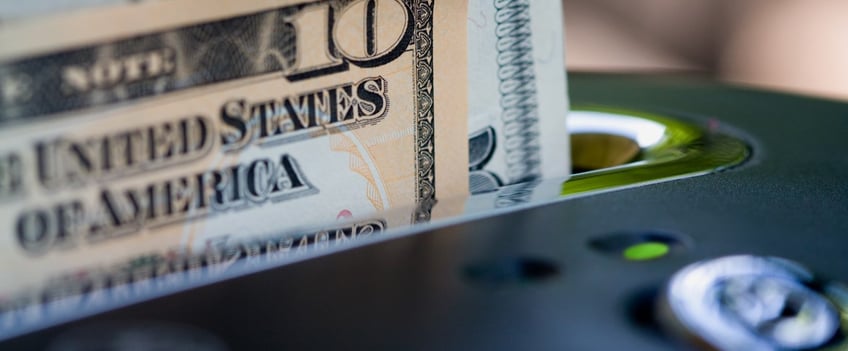 This week our guest blog is from Expeditors Cargo Insurance Brokers (ECIB). ECIB provides supply chain risk management solutions tailored to the specific needs of their clients. Through their background in logistics and hands-on approach to claim subrogation provide access to lower rates and broader coverage. ECIB is a wholly owned subsidiary of Expeditors International of Washington, Inc. They are headquartered in Seattle, Washington, with employees located throughout the U.S., Mexico, Europe, Australia, and the Middle East.
Resolving a cargo claim is a complex process that can require specialized knowledge in order to successfully get a recovery from a carrier. However, even when employees are armed with the right tools and knowledge, many underestimate the sheer amount of time this process takes.
Let's go over some basics:
The average cargo claim takes 65 days to resolve.
The most complex claims, including those with international shipments, disputed
liability, or unresponsive carriers, can take much longer.
The first duty of a carrier's claims department is to deny claims, and lack of
response from the claimant is the most common reason for denial
A typical cargo claim follows this path: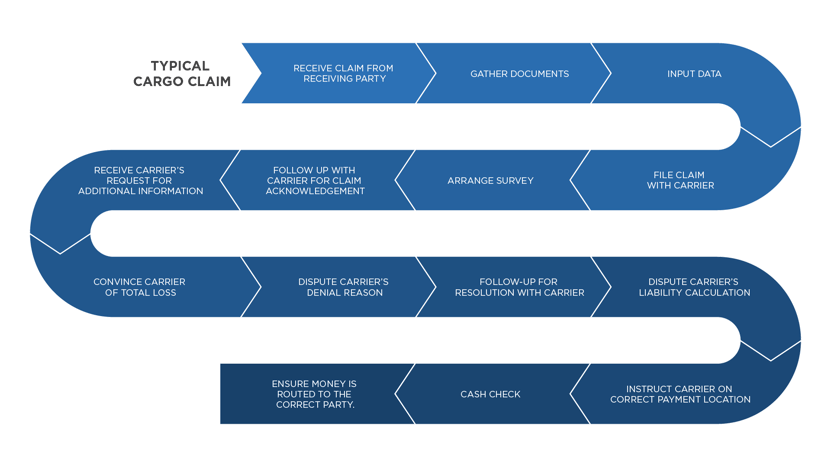 If your employee spent only 15 minutes per item in the list above, that's already 3.5 hours per
claim. And if there are complications or additional back-and-forth, that time could easily multiply.


The average cargo claim takes 65 days to resolve. While that claim is winding its way toward
completion, more claims occur.

Take a sample company who files 5 cargo claims per week. For the first week, the drain on
resources is minimal: 2-3 hours to gather all the information and file the claims. But at the end
of that 65-day window, over 9 additional weeks will have passed, meaning 45 additional claims.

On week 10 (and every subsequent week), that internal resource will have an average of 50 claims
at various stages in the process. At an optimistic 3.5 hours per claim, that's 175 hours every 10
weeks, or half a full-time person.
So, how can we help?
ECIB has a specialized system for tracking claims data and ensuring rigorous followups with carriers. Not only that, but we have knowledgeable staff trained in legal liability rules and the up-to-date intel for getting carriers to pay what is contractually owed.
If you're interested in learning more about a claims management program, don't hesitate to reach out to us!